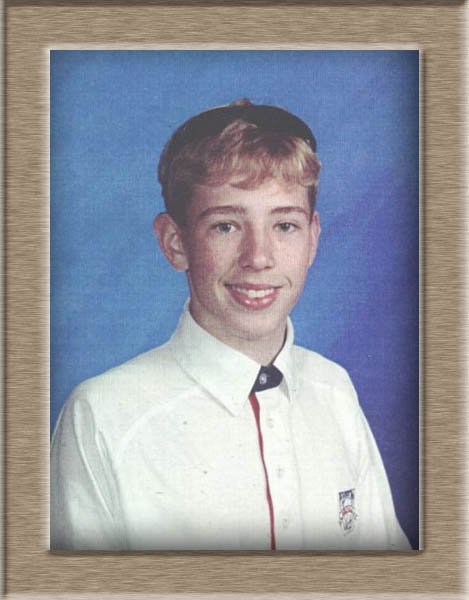 "Collection of poems written by Joel"
"THE RAIN"
THE RAIN PELTING MY METAL ROOF
DRIP, DROP, DRIP,DROP
PANGING AGAINST THE SIDE OF MY CAR
I PREFER TO WATCH FROM AFAR
DRIP,DROP,DRIP,DROP
MY MOM MAKING COCOA WITH LOVE
I LAY OUTSIDE WATCHING ABOVE
DRIP,DROP,DRIP,DROP
AS I LAY OUTSIDE, THE COLDER I GET,
I DO NOT INTEND TO GO INSIDE JUST YET
DRIP,DROP,DRIP,DROP


"THE WILDERNESS"
THE HILL SO MAJESTIC WITH MOSS
AND TREES, THE BRANCHES QUIVER
IN THE EVENING BREEZE
THE BIRDS CHIRPING, ALL SINGING
ALIKE, I RIDE WATCHING THE
HILL ON MY MOUNTAIN BIKE
AN EAGLE CRIES FROM FAR
ABOVE, AS SWIFT AND SILENT
AS A WHITE DOVE
THE COLORS ARE DAZZLING AND
FILL ME WITH AWE,
I KNOW THE WILDERNESS RAW.


"THE LEAFS"
THEY WHISTLE AND WHIRL AROUND
MY FEET, TWISTING AND TURNING, VERY NEAT.
BROWN, RED, YELLOW AND MORE, AUTUMN
IS NOT AT ALL A BORE.
Visit my message board: Message Board
Midi playing is Aerosmith-"Don`t Want To Miss A Thing"
This was one of Joel`s favorite songs
Click here for the lyrics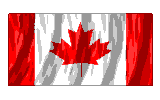 Joel lived in Whistler,B.C,Canada. He lived for skiing as he started to ski
at a year old when his father bought him skis and brought him in the backyard
ever since he was hooked. Joel also loved being on his computer or Nintendo64
playing games like Unreal, Duke Nukem3D, Ultimate Doom, Descent and Golden eye.
So I thought I would add some links here of his favorite games and such.




Unreal Nation


Bluesnews.com


Unrealnews.com


Unrealed.net


Unreal.com


Planet Unreal


Freshmeat.com


Voodoo Extreme.com


{Note-Please don`t use these poems without authorization}
{If you have any questions please e-mail his sister at - shani27@netscape.net}
This page was created by Shel for her great friend
Shan and her family, on Dec.7,1998 -updated Dec.14th