~ MY FREINDSHIP CREED ~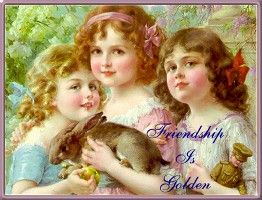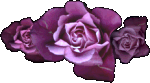 In these times...
People come and People go...
Who`s a friend?...it`s hard to know...
When time passes by...
The strong bonds grow...
When times get bad...
Thats when the strong bonds glow...
And sometimes the feelings...
Are hard to show.

If that happens...
To be the case...
Don`t be ashamed...
To show it face to face...
It may be clumsy...
And have to grace...
But true friendship...
Know`s it`s place...
If even on the skin...
It leaves no trace.

Unlike painful tears...
We sometimes shed.
Or open wounds of the heart...
That always bled...
And stolen love...
Taken in bed.
Sweet smellin` lies...
We`re sometimes fed.
They all add up to confuse...
And hurt your head.


If things build up...
And make you mad...
Or drown your heart...
And make you sad.
I`ll be there will a smile...
To help make you glad.
I`m not crazy...
Or a cad...
I may possibly be...
The best friend you`ve ever had.


This is a promise...
I`ll make to you.
That words I speak...
Will always be true.
Because harsh roads...
I`ve traveled, too.
My heart has changed to rosey red,...
To shattered, ice cold blue.
But the pieces were warmed, and put together...
With friendship,the most powerful glue.


All my words...
I hope You`ll heed.
A good friend, Is what...
we all need.
To help heal wounds...
That don`t always bleed.
If you`re sad...
Or down indeed.
Remember my heart is in these words...
For you to read.
I`d like to call it...
~MY FRIENDSHIP CREED~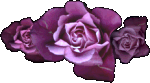 ~CREATED BY SHEL~
TO ALL MY GREAT
TRUE NET
FRIENDS!!
YOU ARE THE BEST!!!

THIS PEOM WAS WRITING BY-

I want to thank delta-ace for letting me
use this beautiful poem on my page!
`Anothony S. Martinez` May 1991 (C)



BACK GROUND IS FROM-

Thanks to pat for this background,..
it`s beautiful...:}